2013 Inaugural Nobleman Triathlon results here.
Join us for the  Nobleman Sprint and Olympic Triathlon.  Water, Road and Dirt.
2016 will have both Sprint and Olympic divisions.
5K Trail Run will be available for those just wanting a taste of the triathlon experience.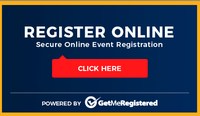 It will be held Saturday, July 30, 2016 at 7:30 AM at Sand Lake at Chain 'O Lakes State Park just south of Albion, Indiana. Your state park entrance fee is included in your registration.
The Chain O' Lakes State Park is the site of the Nobleman Triathlon. 2013 was the inaugural event; there will be some great amenities.
The Sprint distances are: 750 meter swim; 12.5 mile bike ride; 5K combination road and trail run.
The Olympic distances are: 1.5K (0.93 mi) swim; 25 mile bike; 10K combination road and trail run.
Join us as a pioneer as we begin a new tradition of Veep Races triathlons.
Chain O' Lakes State Park in located on Hwy. 9 just south of Albion Indiana.
One of those great amenities is gourmet post race food.  Your triathlon bib will get you a gourmet selection from the Affine' Food Truck.  The chefs of Affine' will be attendance to provide you with a one-of-a-kind food experience.

The bike course is on the roads of Noble County surrounding the Park.  The run will take place entirely within the confines of one of Indiana's most beautiful parks and will take runners around several of the park's lakes.