Follow @FtWayneGobbler on Twitter.com  and on Facebook at Galloping Gobbler Runs and Walks
2018 Overall Results 2018 Age Group Results
Results may also be viewed on eRunner Timing – our timing services provider.  2018 4 Mile Overall    2018 4 Mile Age Group

Thanksgiving Day
November 28, 2019
The Galloping Gobbler has become Fort Wayne's new family tradition for Thanksgiving. Make room for the turkey and trimmings by running the four mile Galloping Gobbler course. The four miler starts at the Hutzell Athletic Center on the campus of the University of Saint Francis and then takes you through Fort Wayne's historic Lindenwood Cemetery before finishing back at campus.
Music, a live turkey, a costume turkey mascot, chip timing, and over 2400 runners make this a time to share with family and friends.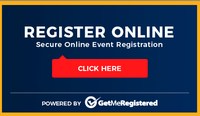 NOTE: The 15K race was last held in 2014. The suspension of the longer distance was made to simplify race-day logistics and help ensure runners can be home for Thanksgiving dinner. It is being reconsidered for 2018 but has not yet been added.

View the 4-mile course and elevations here:
4 Mile Course Map Here.     4 Mile Course Elevation Profile Here.
PACKET PICK-UP: Packet pick up for the Galloping Gobbler will be Wednesday from approximately 5:45 to 7:45 PM at the Hutzell Athletic Center on the USF campus off Leesburg Road south of Spring Street.   Packets may also be picked up on race morning starting at approximately 7:10 AM.
Parking is at a premium with the large crowd. We would recommend you use the North Campus lot off Spring Street (the largest lot is BEHIND the building) or the lots near Spring Street and Lindenwood Avenue. It is a short walk across campus to Hutzell and one gets to see the restored Bass Mansion up close.  You may view a map of the campus here.
Awards will be customized and sent to recipients after the race!
Testimonials:
Liz Schloss on 11/22/2018
A Thanksgiving tradition that I love and treasure. Great course, great people, great time.
Elizabeth Smith on 11/22/2018
Great run experience for a new runner! Well organized, interesting route, lots of fun!
David Kelly on 11/26/2010
Great event! Well managed, no hassle venue with 2,000 participants. Fast course in the prettiest cemetery ever. Hilly and interesting with a happy family and friends atmosphere. Run or walk at any pace. Train to win or push the stroller. Everyone gets home by 10am to enjoy Thanksgiving. Perfect! See you next year.
Melissa Walda on 11/25/2009
Fun start to Thanksgiving for runners or walkers. Very family friendly!